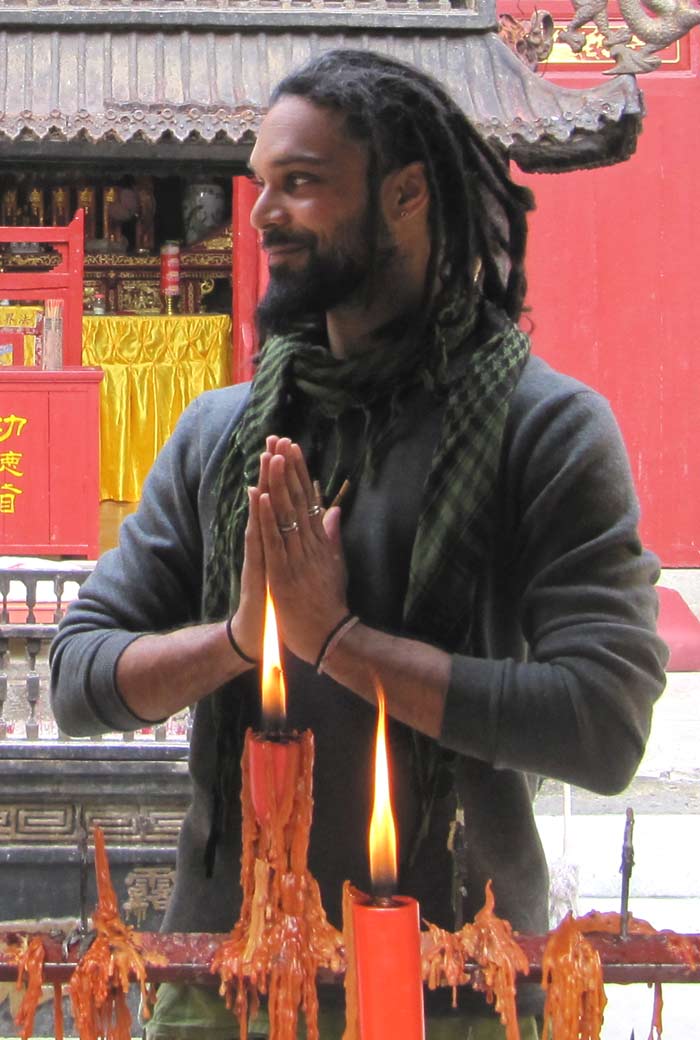 HawaH is the creator and visionary behind The Poetry of Yoga project.  An artist, author, educator, yoga instructor, and community organizer; he has dedicated his life to teaching about solutions to violence and ways to peace, and has traveled around the globe to facilitate interactive workshops, dialogues, perform poetry, teach yoga, and speak with those interested in creating a caring, sustainable, and equitable world.
HawaH is co-founder of One Common Unity, a non-profit organization that inspires a culture of non-violence through music, arts and media.   For 3 years he directed the Peaceable Schools Program in Washington, D.C.'s largest public high school—specifically leading Alternatives to Violence, Conflict Resolution, Trauma Relief, Deep Breathing & Yoga classes.
A spoken word poet known as Everlutionary and an artist of a diverse collection of paintings and photographs, HawaH has authored three books: Trails: Trust Before Suspicion (2001), Escape Extinction (2003) and zerONEss (2006); released two CD's: Survival for All of Us (2005) and CALL (2010); and produced three documentary films A Weigh With Words (2008), The MLK Streets Project (2011), and Fly By Light (2012).
Over the years, HawaH has featured as a speaker, performer and workshop presenter for People to People International, the Congressional Youth Leadership Council and the Children's Defense Fund's Freedom Schools.  He has made appearances on XM National Satellite Radio, BBC, Fox News, and the Pacifica Radio Network.  He has also been a guest speaker at places such as Yale University, George Washington University, U.C.L.A., University of Colorado, Rollins College, University of Maryland, Georgetown University, and Brown University.
For more information about his work visit: www.EVERLUTIONARY.net.