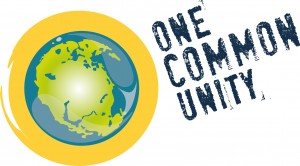 50% of the proceeds from The Poetry of Yoga anthology will support One Common Unity's peace building efforts around the country.
One Common Unity is a 501(c)3 non-profit organization, founded in the year 2000 with a mission of nurturing sustainable, caring communities through innovative peace education services, arts initiatives and media programming.  One Common Unity has an extensive history and proven track record of implementing high impact, long-term programming for youth and families.
In its first ten years One Common Unity projects and programs:
*provided non-violence/ conflict resolution workshops and seminars in six District of Columbia high schools, four junior high schools and three elementary schools and numerous recreation centers;
*provided music literacy & leadership development in the summer months to over 200 youth ages 14 – 18 living in Washington, D.C. through their RYS Above the Violence summer youth initiative;

*provided self awareness and empowerment programs for over 100 young women from Washington Metro Area high schools;

*enriched the Washington, DC community through several cultural events and celebration
*administered  the A Nu View youth film making program, which from 2007 – 2010 engaged local high school students in all aspects of film production, while they simultaneously learned about social justice and local grassroots organizing.
In addition, One Common Unity holds yearly peace education training seminars and workshops for over 1,300 Children's Defense Fund Freedom School teachers, as well as workshops at Sasha Bruce, Beacon House, Girls Inc., Woodrow Wilson Senior High School, and Harry Thomas Recreation Center.  Their work has inspired thousands from around the world to choose love over hate, knowledge over ignorance, and hope over pessimism.
To learn more about their pioneering work please visit:
www.OneCommonUnity.org