VOLUME 1
Book Release
.11.11.11.
(November 11, 2011)
New Website Launch October 15, 2011
—————————–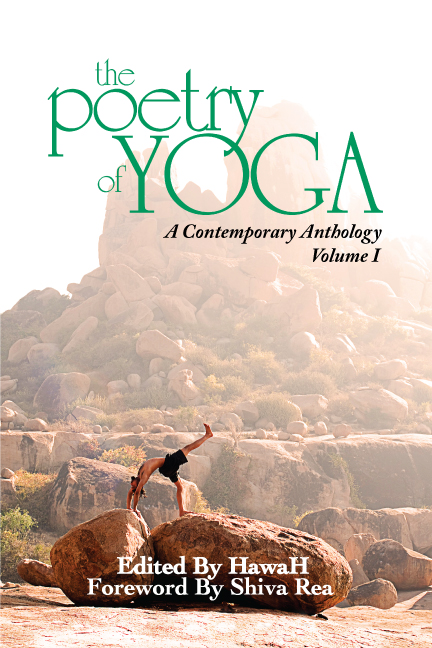 SUBMISSIONS HAVE OFFICIALLY CLOSED!

For an update on the progress of the book, see HawaH's article in the Elephant Journal:
"An Outpouring of Breath-Giving Poetry"
Scheduled for release in winter 2011, "The Poetry of Yoga," is being edited by teacher, artist, community organizer, and author HAWAH.
It will explore topics such as:
sustainability, responsibility, truth, nonviolence, compassion, transformation, freedom, suffering, love, balance, and service.
It is featuring the writing of inspirational teachers such as:
Hemalayaa Behl, Shiva Rea, John Friend, Krishna Das, Jean-Jacques Gabriel, Sharon Gannon, Joseph Goldstein, Sianna Sherman,
Dr. James Gordon, Faith Hunter, Alanna Kaivalya, Gurmukh Kaur Kalsa, Gary Kraftsow, Leza Lowitz, Zaccai Free,
Jason Nemer, JJ Semple, Gina Sharp, Rod Stryker, Doug Swenson, and Santi Devi,
In addition to the featured writers for the book, we received hundreds upon hundreds of submissions from over 12 different countries!
Read along, learn about our featured writers, check out some of the work that will be included in the book, and follow the unfolding of voices in this remarkable anthology.